This winter you'll find the very best locally grown produce and traditional seasonal imports at Ely Market.
Cauliflower
Great steamed, boiled, or smothered with a delicious cheese sauce. For something new, try roasting it in the oven with some curry spices for a great accompaniment to fish and meat.

Seville Oranges
A traditional seasonal import that brightens up January. Perfect for marmalade! Also look out for Blood Oranges and clementines. Try this recipe for Blood Orange and poppy seed muffins.

Root vegetables
Carrots, swedes, turnips and parsnips are a great winter mainstay in the kitchen. We like to use these in soups and stews. For something new, try mashing swede with butter and milk and serving with sausages. If you're feeling adventurous, try our carrot top salad recipe!

Kale and Savoy Cabbages
Two great green vegetables that are packed with goodness. If you want a change from boiling or steaming, try stir frying with garlic, ginger and soy sauce. Delicious served with grilled fish or meat.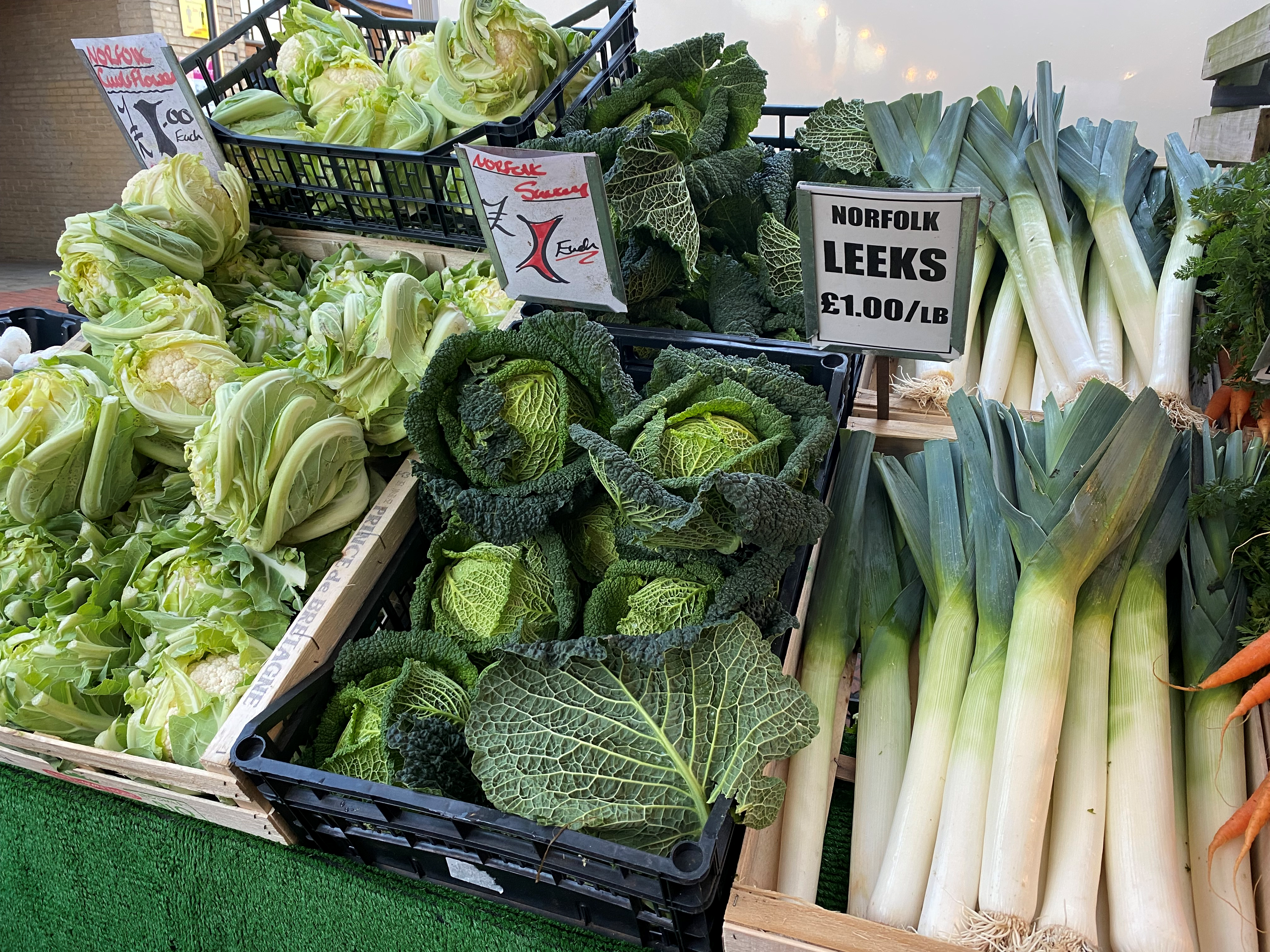 When to shop for fresh seasonal produce:
Thursday Charter Market, weekly 8.30am-3.30pm
Farmers' Market on the 1st and 3rd Saturdays of the month, 8.30am-2.30pm
Craft, Food & Vintage Market, every Saturday 8.30am-3.30pm